Expemotion e-Raw Electric Motorcycle



With the rapidly increasing popularity of electric motorcycles, bike designers and engineers are able to explore a variety of new configurations thanks to the new, more compact drive systems. The e-Raw prototype is the product of French company Expemotion.

The Expemotion e-Raw is based around a custom fabricated stainless steel tubular frame. The battery and motor are slung low in the frame and housed within a simple two-piece cover. The seat is made from laminated wood, which provides not only a unique aesthetic, but also a little added suspension for the rider.

Up front the e-Raw uses conventional telescopic forks, while at the rear a custom made swingarm is matched with a monoshock system. The final drive from the electric motor to the rear wheel is via a belt.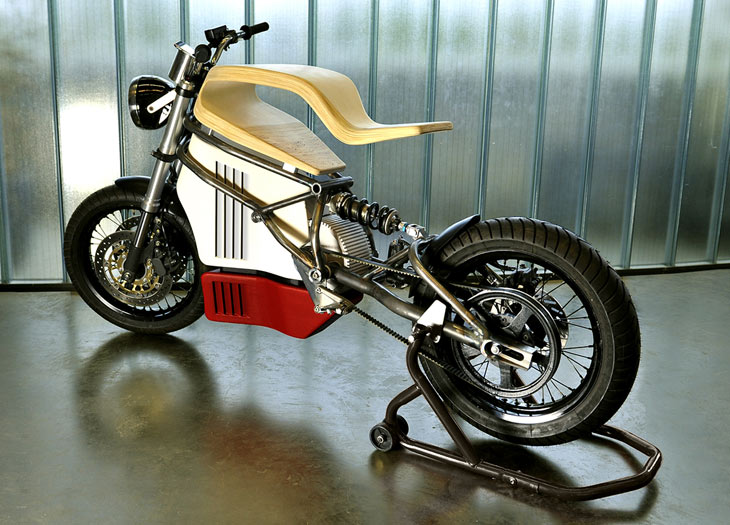 The dashboard of the e-Raw is a removable iPhone with a custom app providing performance and drivetrain / battery charge information.

The simple design of the Expemotion e-Raw prototype is enhanced by the lack of any legally required rear lighting, license plate mounts or indicators. If the bike were to go into production these small but necessary additions would have to be integrated into the design.