Honda NEOWING



The Honda NEOWING is an eye-catching three-wheeler with an aggressive and sporty design, and a powerful hybrid drivetrain.

The NEOWING is said (by Honda) to offer the cornering feel and sporty ride of a large-sized motorcycle, while also having excellent stability during low speed maneuvers.

The most obvious and interesting feature of the NEOWING is its tricycle layout. The two wheels up front utilize a specially-designed linkage mechanism which allows the vehicle to lean into corners like a regular two-wheeled motorcycle.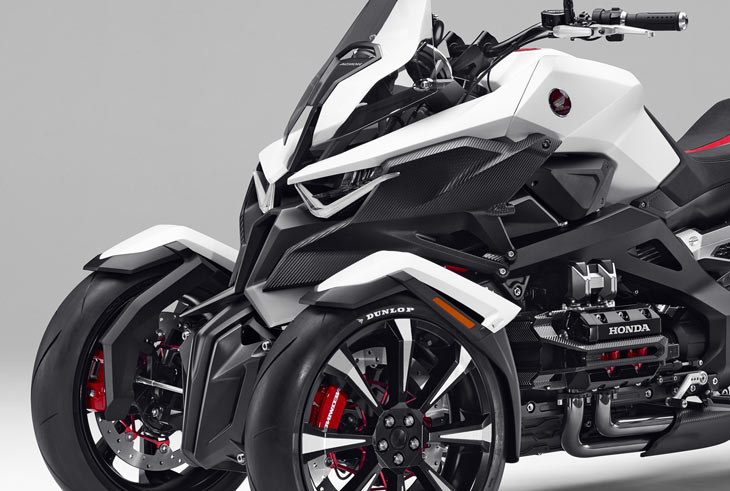 Powering the Honda NEOWING is a hybrid system which combines an inline 4-cylinder engine with electric motors, resulting in a drivetrain setup which offers plenty of torque, as well as improved fuel economy.

It's not the first time a major motorcycle manufacturer has played around with the idea of a multi-wheeled sports motorcycle. Yamaha put a four-wheeled spin on the idea with the Tesseract, while Peugeot went down the three-wheeled route with the HYmotion3 - although that was more of a scooter.

For an assortment of other three wheeled vehicles, check out the list of Top 10 Three Wheeled Vehicles.