zec00 Electric Motorcycle



The zec00 is an electric powered motorcycle from Japan. The futuristic-looking machine will only be built in limited numbers - just 49 in fact - and each one is handmade to order.

Powering the zec00 is an 11.4 kWh lithium ion battery, which drives a 50kW, 144 Nm electric motor sourced from rival electric bike manufacturer Zero Motorcycles. The performance of the zec00 is respectable for an electric motorcycle, offering a 100 mph (160 km/h) top speed, and a range of 100 miles on a full charge. Speaking of which, a full charge takes around 8 hours.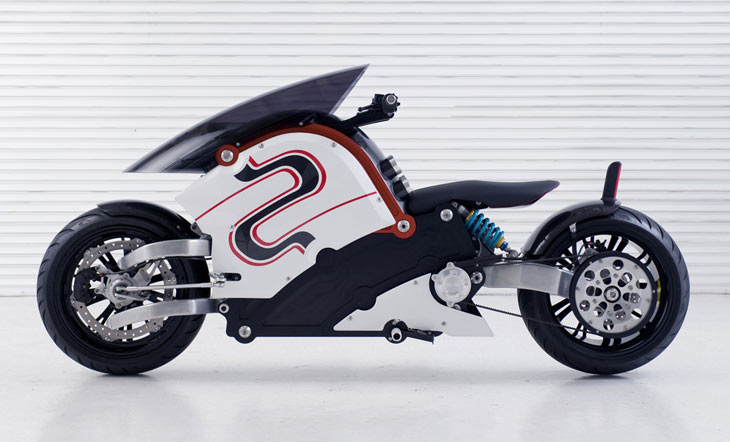 In terms of styling, the zec00 is quite radical. It looks like something out of a Japanese Manga cartoon. The long wheelbase, and large body of the bike gives it a unique appearance. The relaxed seating position and large windscreen help improve rider comfort.

Other engineering highlights of the motorcycle, aside from the electric drive system, include single-sided hub-center steering and bespoke polished aluminium swingarms.

The exclusivity afforded by the limited production run and dramatic design doesn't come cheap however. The price is $72,500.