Honda RC213V-S



The Honda RC213V-S is a high-performance, limited-edition, extremely expensive road-legal superbike based on the MotoGP machine Honda used to win the championship the last two years running.

The Honda RC213V-S is not just a fancy paint job and a louder exhaust either. It inherits almost all of the high-tech materials, gadgets and driveline of the MotoGP bike, with just a few minor adjustments to make the bike both road legal, and more practical for everyday use.

Powering the RC213V-S is a 999cc DOHC V4 engine which produces 159 horsepower straight out of the box. However an optional track-only kit which is available separately will get that up to 215 horsepower. The transmission is the biggest difference between the MotoGP bike and its roadgoing counterpart. Instead of a seamless transmission, the unit fitted in the RC213V-S is a more conventional 6-speed unit.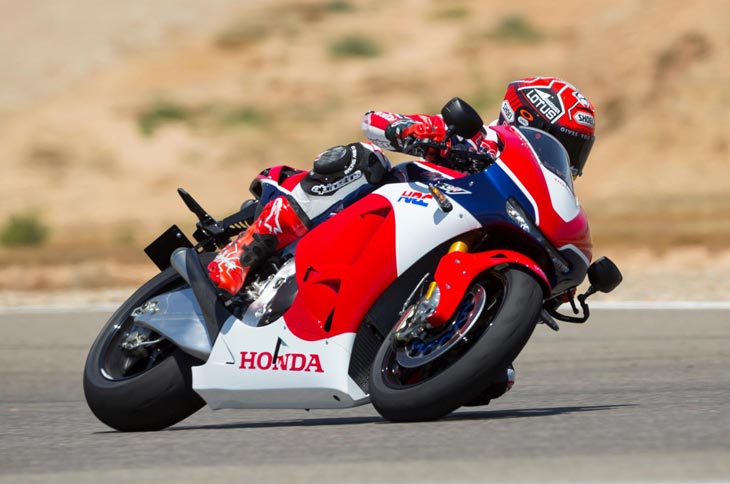 Other notable changes include a minor adjustment of the steering angle, different tires, different front brakes, and the required lighting, indicators, and license plate mounts required to make it road legal.

Under the track-tested aerodynamic bodywork lies the same chassis used on the MotoGP machine, complete with lightweight materials and the latest Honda superbike technologies.

Pricing for the Honda RC213V-S starts at $184,000 in the USA, and 188,000 EUR in Europe.