Phiaro P75 Concept Cipher



The Phiaro P75 Concept Cipher is a prototype track car built by the Japanese company Phiaro. It is a high-performance vehicle which relies on its lightweight construction and agile dynamics - rather than raw horsepower - to provide the thrills.

The vehicle was created to celebrate the 75th anniversary of Phiaro, a company specializing in providing independent design services to automotive and motorcycle manufacturers. The cars name, CIPHER, stands for Cae Integrated PHiaro Engineered Racer.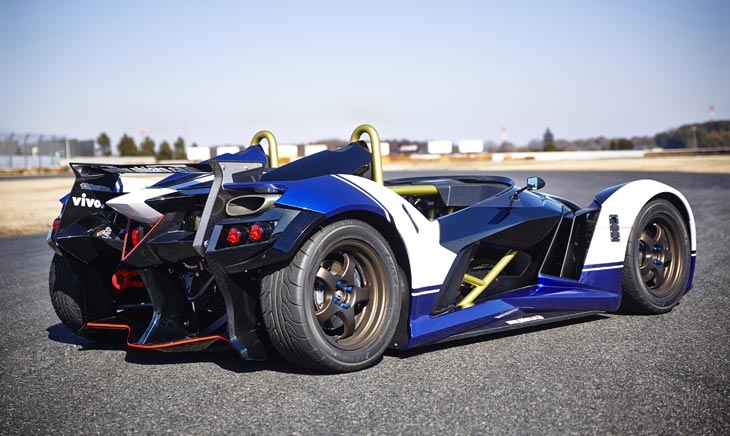 Powering the Phiaro P75 Concept CIPHER is a mid-mounted 1.5 litre four-cylinder engine which provides 142 horsepower @ 6,600 rpm. Power is sent to the rear wheels via a 5-speed manual transmission.

It's not a lot of power by today's standards. But with the car only weighing 1,310 lbs (596 kgs) it's easily enough to put a smile on any track day enthusiast's face.



| | |
| --- | --- |
| Year (of specifications) | 2015 |
| Engine | 1.5 litre four-cylinder |
| Transmission | 5 speed sequential, RWD |
| Max speed | - |
| 0-60 mph | - |
| Horsepower | 142 horsepower @ 6,600 rpm |
| weight | 1,310 lbs / 596 kgs |