Spyker C8 Preliator



Spyker have had a pretty rough few years. But at the 2016 Geneva Motor Show they shook off their troubles and unveiled a new model, the Spyker C8 Preliator. The C8 Preliator carries on where the 2009 C8 Aileron left off.

Both cars are fairly similar in terms shape and overall design, however the Preliator has slightly sharper angles, especially the smaller vents which now resemble NACA style ducts instead of the chrome trimmed circular vents of the Aileron. Overall the Preliator is a smidgen longer too in order to improve both comfort and stability at speed.

Some may say the new sharper style of the C8 Preliator isn't as attractive as the more unusual styling of the Aileron, and some may say the C8 Preliator looks like a more luxurious and expensive Lotus Exige. Those people are correct.

The new styling of the C8 Preliator takes the main selling point of the C8 Aileron, its style, and throws it (mostly) away. Leaving it looking like a generic sports car with a massive price tag.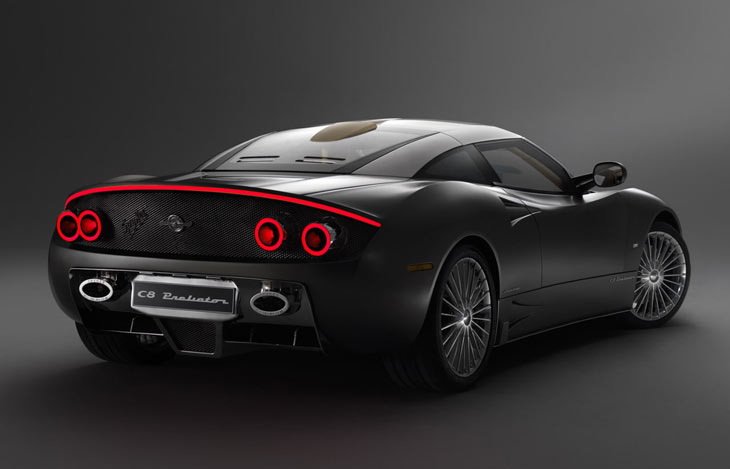 Powering the Spyker C8 Aileron is a 4.2-litre V8 engine sourced from Audi. The engine has been tuned to provide 525 horsepower, and can be mated to either a 6-speed manual trnsmission, or a 6-speed ZF automatic with paddle shift.



| | |
| --- | --- |
| Year (of specifications) | 2015 |
| Engine | 4.2 litre V8 |
| Transmission | 6 speed, RWD |
| Max speed | - |
| 0-60 mph | - |
| Horsepower | 525 horsepower |
| weight | - |