Aston Martin AM-RB 001



The AM-RB 001 is an exotic hypercar developed through a collaboration between Aston Martin and Red Bull Racing. Only a limited number are to be constructed (somewhere between 99 and 150) and each will be hand built at Aston Martin's Gaydon facility, in the same unit where the One-77 supercar was fabricated.

Despite it's racing origins, the AM-RB 001 is a road car. The AM-RB 001 was principally designed and engineered by three men. Adrian Newey, Red Bull Racing's Chief Technical Officer and the world's most successful F1 car designer, Marek Reichman, Aston Martin EVP and Chief Creative Officer and David King, VP and Chief Special Operations Officer.

The car is based around a carbon fiber monocoque structure and features immense levels of downforce for a road-going vehicle. Much of the downforce is created by underfloor air management, leaving the bodywork suprisingly flowing and devoid of large spoilers.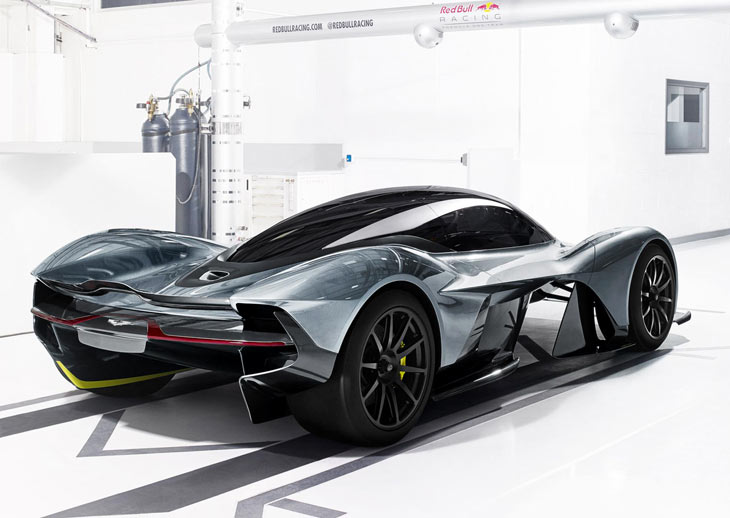 To cope with the extreme aerodynamic loadings at high speeds, but still offer levels of comfort comparable to other supercars, the AM-RB 001's suspension system will feature innovative technology developed by Newey. A groundbreaking transmission system, also designed by Newey, and developed by Red Bull Advanced Technologies will also feature in the car.

Powering the Aston Martin AM-RB 001 is a mid-mounted, naturally aspirated V12 engine. The car is said to feature a 1:1 power to weight ratio, although neither figures have currently been published.


| | |
| --- | --- |
| Make | Aston Martin / Red Bull Racing |
| Model | AM-RB 001 |
| Concept Year | 2016 |
| Engine / Drivetrain | V12 |