Retro Pagani Zonda 1983 Concept



1980s Pagani Zonda? The Pagani Zonda is the model which established the upstart Italian supercar manufacturer as a serious producer of high-end exotica. Development of the car began in the mid-nineties and it was introduced in production form in 1999, with production ending in 2011. Along the way numerous special edition versions of the Zonda were built, each rarer than the one before.

The Zonda's successor, the Huayra, is far more futuristic and modern than the analogue-era Zonda. And normally that's the way it goes. Concept designers usually follow the same rule too, making their concepts, more high-tech and advanced than the car the car they intend to replace.

However Turkish designer Oguz Spiahioglu has turned that idea on its head. Instead creating a Pagani Zonda for the 1980s, complete with eye-searing aspirational posters and leotard wearing models with big hair.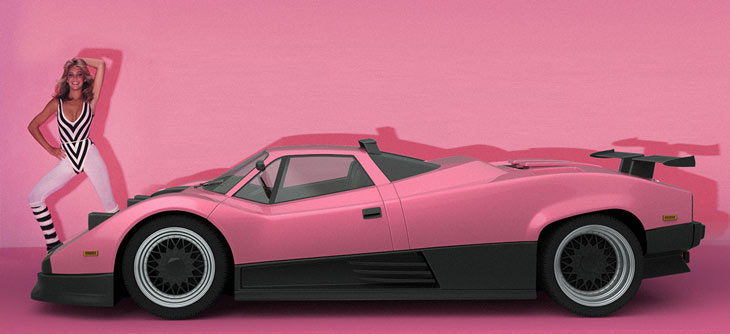 This is a time where Countachs and 911 Turbos were being wrapped around lampposts on a daily basis by stockbrokers with an inversely proportional income-to-driving-skill ratio. Stability control and other now-commonplace driving aids were in their infancy, and every schoolboy in the world had some sort of supercar poster on their wall.

Spiahioglu has chosen this era of the supercar to design his 1983 Pagani Zonda for. He's done a great job of de-evolving the car's design so it looks like it would fit well with other supercars from 30+ years previously. It still looks like a Pagani, a Zonda even, but it has clunkier style lines, old-style headlights and taillights, a simplified glass house, and of course, a good smattering of black plastic.

In short the 1980s Pagani Zonda is a great idea, great concept, and done with just the right balance of humor and design skill to make it both entertaining and an interesting experiment in supercar evolution.



| | |
| --- | --- |
| Make | Pagani |
| Model | Zonda |
| Concept Year | fictional 1983 |
| Engine / Drivetrain | V12 |